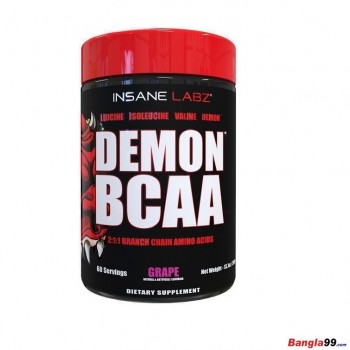 -25 %
Demon bcaa 60 days By insale labz
Stock:

In Stock

Model:

Demon bcaa 60 days
DEMON BCAAs are made up of 3 amino acids, isoleucine , leucine, and valine , which are essential for building muscle. These amino acids cannot be generated by the body, so they must be supplied through a supplement, that is, they are essential.

BCAAs have the peculiarity of not being metabolized in the liver (They do not require digestion), that is, they pass directly into the bloodstream and are immediately transported to the muscles where they are metabolized and absorbed, being fully available for growth and conservation of the muscles.

Benefits:
- They are essential to gain clean, dense and solid muscle mass.
- Stimulate protein synthesis.
- Contribute to muscle recovery.
- They are anti-catabolic / less degradation of muscle tissues.
- Increase performance during training.
- Reduce muscle damage or muscle ailments.
- Helps burn fat.