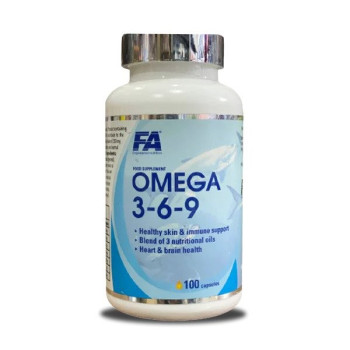 New -20 %
FA Omega Fish oil 100 caps
Stock:

In Stock

Model:

FA Omega Fish oil 100 caps
This formula provides a blend of three oils derived from fish, flax, and borage. Omega 3-6-9 provides essential fatty acids that are essential for maintaining optimal health and wellness.
Omega 3-6-9 also contains the omega-3 fatty acids eicosapentaenoic acid (EPA) and docosahexaenoic acid (DHA) which support the health and function of a variety of systems and organs including the heart, joints and skin. Molecular distillation is used to remove mercury.
Visit our online store from the vitamins and herbs section and get many nutritional supplements.