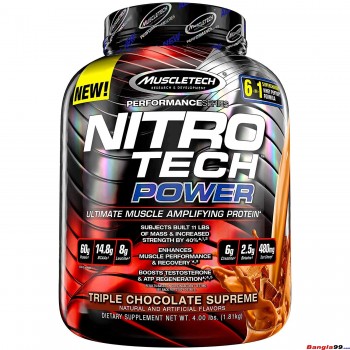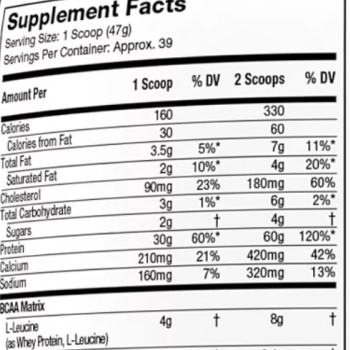 -8 % Out Of Stock


NitroTech Power Whey Protein Power 4lbs
Stock:

Out Of Stock

Model:

NitroTech Power 4lbs
MuscleTech
Serving Size : 1 Scoop
Serving Per Container : 40
30G OF WHEY PROTEIN PER SERVING - 30g of Pure Whey Protein, sourced primarily from whey peptides and whey isolate – two of the cleanest and purest protein sources available

CONTAINS A BLEND OF WORKOUT AMPLIFYING INGREDIENTS - BETAINE, BORON, & BCAA's - This super-engineered formula is loaded with 14.8g of BCAAs, 2.5g dose of betaine, and 200mg dose of boron citrate

BUILD MORE STRENGTH THAN WITH REGULAR WHEY PROTEIN - Contains a research-proven 3g dose of creatine monohydrate, which – combined with whey protein – helps to build more strength than regular whey protein.

BETTER MACRONUTRIENT PROFILE - Doesn't pack the extra sugar and carbs you'll see in other protein powders with only 4g of carbs, depending on the flavor, and no more than 2.5g of fat!

COLD MICROFILTRATION PROCESS TO REMOVE MORE FAT, CARBS & LACTOSE - Unlike the other guys, we don't use heat, harsh acids or salt! Our whey protein has been filtered using Multi-Phase Filtration Technology for less fat, lactose and impurities than cheaper protein sources.