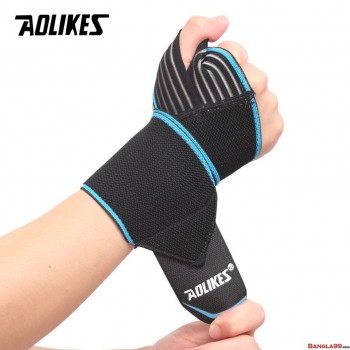 New -40 %
Aolikes Wrist Support
Stock:

In Stock

Model:

Aolikes Wrist Support
2Pcs Aolikes Sport Elastic Bandage For The Wrist Brace Support Fitness Bodybuilding Hand Wraps Wrist Guard Strap Tennis Wristband Gym




Fixed wrists in suppressing the movements and exercises for arms now eliminate pain during exercise form, thus enabling work with higher weights.

Corsets are self-adhesive; you can quickly download after each completed batch.

It is very important to use at higher weights to prevent damage to the joints and tendons in order to reduce the risk of injury to a minimum.

Wrist wraps elasticized doesn't interfere with circulation.

They are known as wrist wraps, serve to provide support and stability wrists when lifting heavy weights for the different presses or in Olympic weightlifting.