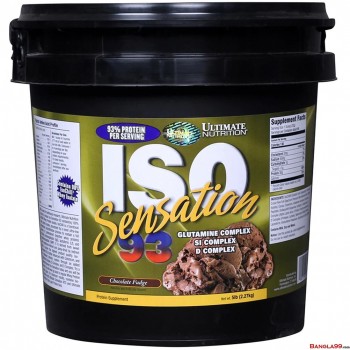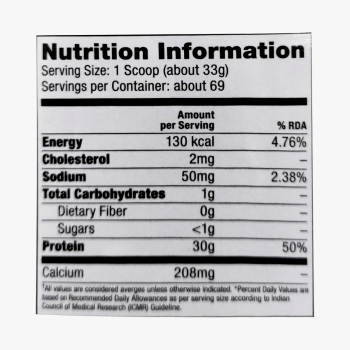 -5 % Out Of Stock


Iso Sensation By Ultimate Nutrition 5lbs
Stock:

Out Of Stock

Model:

Iso Sensation By Ultimate Nutrition 5lbs
Serving Size : 1 Scoop
Serving Per Container : 69


Ultimate Nutrition Iso Sensation 93 with Glutamine, Whey Protein Isolate Powder, 30 Grams of Protein, Low Carb Protein Shakes, Keto Friendly, 5 Pounds


CRUSH FITNESS GOALS: With ISO Sensation, get 30g of protein in each scoop. This protein is broken down using a membrane filtration method. It uses indirect heat to keep nutritional value intact. Sweet whey is great for those who need fast-acting proteins after a training regime.

WORLD-CLASS MUSCLE RECOVERY: When it comes to a professional protein supplement, you need more than just proteins. This chocolate protein powder contains peptide-bonded glutamine, N-acetyl L-glutamine and Glutapure which enter muscle cells and help to perform metabolic functions.

GOODNESS OF COLOSTRUM: This soy protein powder is one of the few powders that contain this colostrum. Colostrum is rich in protein, vitamins, and minerals. It helps in biological activities when given to adults, also helps to fight diseases, and improves immunity power in the body.

BUILD MORE LEAN MUSCLE: Our SI complex includes alpha-lipoic acid, d-pinitol, and 4-hydroxy isoleucine, which help in improving insulin efficiency and sensitivity. Greater uptake of blood sugar by muscles helps in glycogen synthesis and greater lean muscle gains.