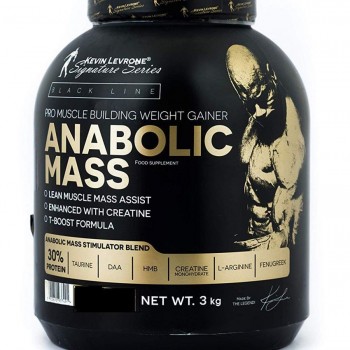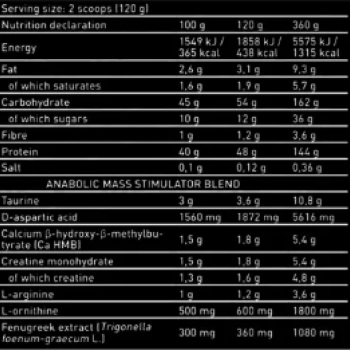 -0 % Out Of Stock


Kevin Levrone Anabolic Mass Gainer 7lbs
Stock:

Out Of Stock

Model:

Kevin Anabolic Mass Gainer 7lbs
Serving Size : 2 Scoop
Serving Per Container : 25


LEAN MUSCLE MASS ASSIST: The Advanced ANABOLIC MASS is the one true choice for any athlete, scientifically formulated to add size during bulk phases and recommended for individuals who wants to break through their strength training barriers!

ENHANCED WITH CREATINE: With every serving of this powerful anabolic formula, you will fuel your body with 48 g of Protein Complex and 54 g of Carbohydrate Complex making this Premium Mass Gainer stand alone. This ultimate Mass Gainer will furthermore fuel your body with appropriate amounts of DAA, Fenugreek Extract, L-Arginine, L-Ornithine, HMB, Creatine Monohydrate and Taurine.

T-BOOST FORMULA: ANABOLIC MASS it's not designed for those who finish last! It's designed for the alpha, the individuals who are always focused on success and drive towards their goals. Size does matter and we know that you are looking to Gain. That's why we have created ANABOLIC MASS – the superior formula, enhanced with proven anabolic drivers and test boosters for rapid mass gain and strength!