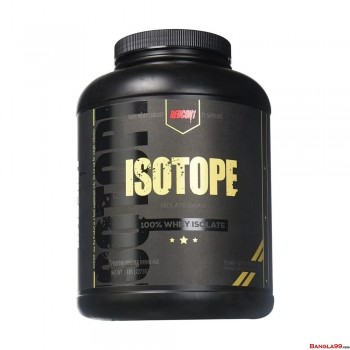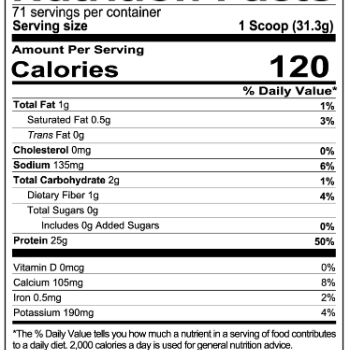 -8 %


Isotope Isolate By REDCON1 5lbs
Stock:

In Stock

Model:

Isotope Isolate By REDCON1 5lbs
Serving Size : 1 Scoop
Serving Per Container : 71


REDCON1 Isotope 100% Whey Isolate, Blueberry Yogurt - Keto Friendly Whey Protein Powder - Low Carb + Zero Sugar Whey Protein Isolate - Keto Protein Powder


100% Whey Isolate Powder - Isotope protein isolate powder is formulated for athletic people of all skillsets looking for a smooth, delicious, and easy to digest protein. Post-workout or throughout the day, you won't find a better whey isolate than Isotope. Isotope is a protein powder for women and men over the age of 18.

Pure Whey Protein Isolate Professional Grade Formula - Isotope keto protein powder checks off every box you're looking for when deciding which whey protein isolate to supplement with. First, it checks out from a performance standpoint. Second, it tastes great and mixes easily. And lastly, it's 100% reliable for the hardcore athlete who needs precision and accuracy when calculating your daily caloric needs.

How to Use - Mix 1 scoop of protein powder with 4-6 ounces of water or your favorite beverage. Shake well and consume. Take isolate protein powder any time as a protein supplement or meal replacement.

Whey Protein Powder with Premium Ingredients, Backed by Science - Isotope isolate protein powders are made with premium quality ingredients. Whey Protein is the liquid remaining when milk is processed to form cheese. Protein whey isolate undergoes additional processing to remove the remaining fat and carbohydrate content from the whey to result in a very high percentage of proteins and many essential amino acids.

Premium Formulated Products - REDCON1 creates only premium formulated products, such as the Isotope keto friendly whey isolate powder and other protein powders, with transparent supplement labels that are backed by science, and packed with great ingredients.