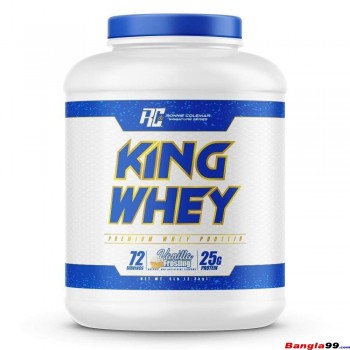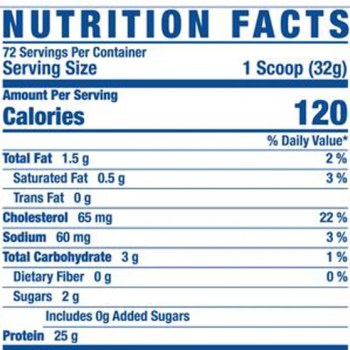 -7 % Out Of Stock


King Whey Premium Protein 5lbs
Stock:

Out Of Stock

Model:

King Whey Premium Protein 5lbs
Serving Size : 1 Scoop
Serving Per Container : 69
King Whey Premium Protein 5lbs
Ronnie Coleman signature series king whey premium whey protein 25g protein per scoop, concentrate, isolate, mixability full transparency king whey provides disclosed amounts of whey concentrate and isolate we use a 5g dose of quick acting whey isolate combined with 20g of whey concentrate chocolate brownie dietary supplement.


Ronnie Coleman King Whey Protein helps in muscle building and increasing strength
Ronnie Coleman Protein is enriched with digestive enzymes for easy digestion
It contains 25g total protein, 20g whey concentrate, 5g of Whey Isolate with only 2g sugar per scoop
It also helps to provide rapid muscle recovery after intense workout sessions
Ronnie Coleman King Whey Protein is a dairy-based protein, which helps to support lean muscle gain and may also trigger fat loss.

Directions For using:
King WheyMix 1 scoop with 6 oz. of cold water. Vary the amount of your chosen liquid to acquire your desired flavour and consistency. To further increase protein intake and to create a milkshake-like consistency, try adding fat-free or low-fat milk in place of water. Use in conjunction with a proper diet and exercise regimen to maximise results.

Contains pure proteinRonnie Coleman King Whey Protein comes with premium whey protein concentrate, which helps to provide a high amount of protein in every serving, helping you build muscles fast and recover quickly after intense workouts. Ronnie Coleman Protein comes with 20 grams of whey protein concentrates per serving with 5 grams whey protein isolates. It is a good source of calcium and helps to provide 13% of the daily value.