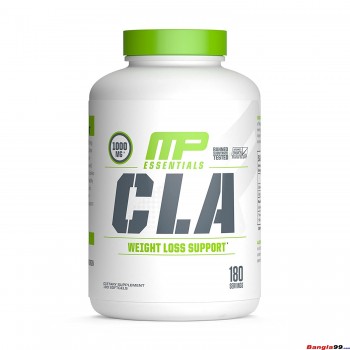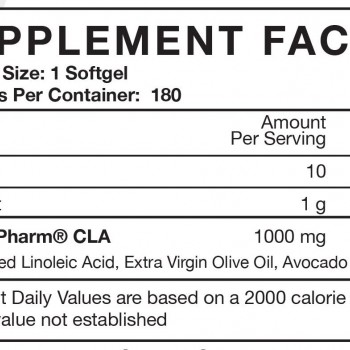 -11 % Out Of Stock

Muscle Pharm CLA 180 Caps
Stock:

Out Of Stock

Model:

Muscle Pharm CLA 180

MusclePharm
MP Essentials CLA 1000 High-Potency, Natural Weight-Loss Exercise Enhancement, Increase Lean Muscle Mass, Non-Stimulating, Gluten-Free, Non-GMO Conjugated Linoleic Acid, 180 Servings
· AIDS IN WEIGHT LOSS: MusclePharm CLA is a naturally occurring fatty acid found in dairy, meat, and safflower oil. It's a powerful natural element that aids in weight loss, increases lean muscle mass, and improves workouts.
· INCREASED METABOLIC RATE: CLA is a natural weight-loss exercise enhancement that helps increase metabolic rate, which in turn helps burn fat and lose weight.
· REDUCES BODY FAT: MusclePharm CLA is the highest-quality, purity, and potency-conjugated linoleic acid (CLA) available. It's formulated to fit the fat-reducing, lean-muscle maintenance needs of an individual.
· BANNED-SUBSTANCE TESTED: We care about the products you put into your body. MusclePharm CLA 1000 is banned-substance tested and certified by Informed-Choice.
· 100% MONEY-BACK GUARANTEE: All MusclePharm products are backed by a 30-day full money-back guarantee.
· NEW 180 cap size^Highest quaility and purity^reduce fat without reducing muscle