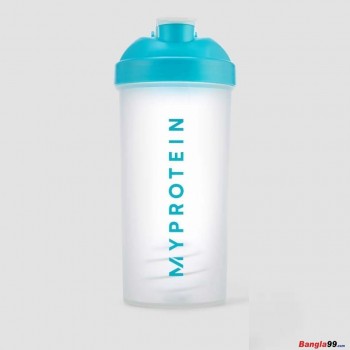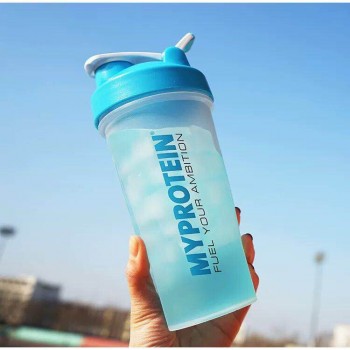 -17 % Out Of Stock

My protein Blender Shaker
Stock:

Out Of Stock

Model:

b10241
Product Overview
What is the Myprotein Blender Bottle?
The Myprotein Blender Bottle is the most advanced sports supplement bottle on the market today helping you to produce the smoothest drink with minimal effort.
What are the Benefits of the Myprotein Blender Bottle?
The unique wire blending ball acts just like a whisk or blender, breaking down your supplement powder and dispersing it evenly in your liquid of choice. Simply shake the bottle and the blending ball does the rest for you!
The secure screw lid top ensures no spills whilst the wide spout and 'flip cap' offer an easy to use design which eradicates the hassle of other more cumbersome shakers.
The Myprotein blender bottle is completely dishwasher friendly, the Blender Bottle also incorporates an easy grip shape and large 600ml capacity making it the most ergonomically designed drinking bottle on the market; functional and stylish!
Who is the Myprotein Blender Bottle for?
The Myprotein blender bottle is perfect for anyone looking to consume powdered supplements throughout the day, this product is commonly used to create smoothly blended pre and post workout shakes and drinks.
Pour desired amount of milk, water or juice using the ml scale etched into the side of the bottle. Add powder then shake. Approximately 5-6 shakes usually makes perfect, clump free drinks.
Please note: Our Blenders and Shakers are not designed to transport liquids, their intended use is to mix powders and liquids in to a smooth consistency immediately before consumption.