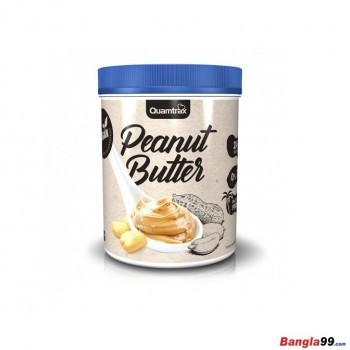 -15 % Out Of Stock
quamtrax Peanut Butter
Stock:

Out Of Stock

Model:

quamtrax Peanut Butter
Peanut cream 1kg
Delicious Quamtrax Gourmet peanut butter totally free of additives, dyes or preservatives, without salt or added sugar, 100% crushed roasted peanuts!
If you are addicted to peanut butter, you will not be able to resist this delicacy presented by the Quamtrax Gourmet line, the purest peanut cream on the market and totally free of additives. 100% ground peanut crushed remorse-free!
Benefits and main characteristics:
Natural source of phosphorus and magnesium.
Contributes to the correct functioning of muscles.
Great contribution of vegetable protein.
Rich in healthy fatty acids.
Free of additives.
Without gluten.
Suitable for vegans.
No salt or added sugars.