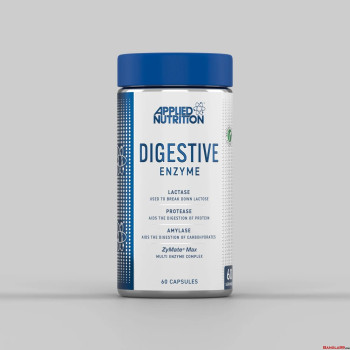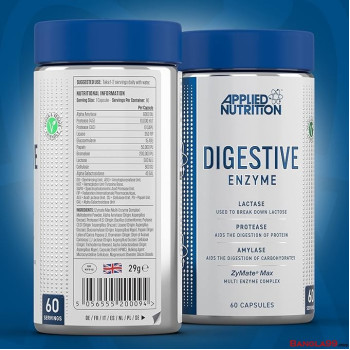 New -13 %


Digestive Enzyme By Applied Nutrition 60 Tab
Stock:

In Stock

Model:

Digestive Enzyme By Applied Nutrition 60 Tab

Applied Nutrition
Serving Size : 1
Serving Per Container : 60
Applied Nutrition Digestive Enzyme - Vegan Digestive Enzymes Capsules, with Lactase, Protease, Amylase, Aids Digestion of Carbohydrates, Lactose, Proteins, Fats, for Flatulence Control (60 Servings)


MULTI-ENZYME COMPLEX: Applied Nutrition Digestive Enzyme capsules contain a carefully-formulated blend of naturally occurring enzymes needed by the body for effective digestion. Ingredients are of the highest quality and are used in combination to ensure optimum results.

AIDS DIGESTION: Consists of amylase, lactase, lipase, protease and bromelain capsules. These are all key ingredients that aid the absorption and digestion of carbohydrates, proteins, fats and lactose. Improved digestion ensures the body gets the nutrients it needs.

CONTROLS FLATULENCE: Don't put up with the embarrassment of a windy gut! These digestive enzymes capsules not only help to improve digestion but can assist with related problems such as excessive flatulence.

VEGAN & VEGETARIAN FRIENDLY: If you're looking for vegetarian and vegan digestive enzymes, these are your go-to choice. This lactase enzyme supplement is also suitable for those who choose halal-certified products.

EASY DIGEST CAPSULES: No need to worry about hard-to-swallow capsules that are troublesome to digest. This amylase enzyme formula is convenient to take once or twice per day with water and is an easy digest supplement containing 60 capsules.