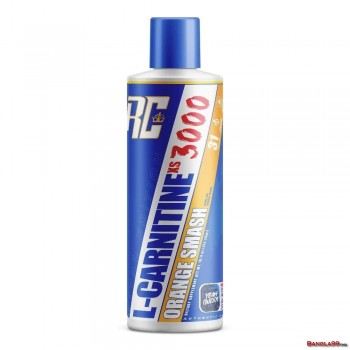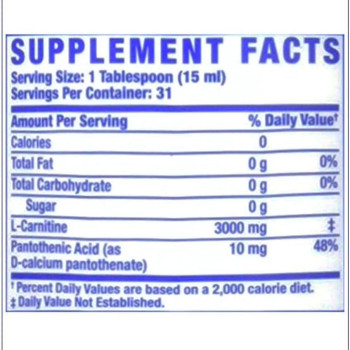 -17 % Out Of Stock


Ronnie Coleman L Carnitine Liquid
Stock:

Out Of Stock

Model:

Ronnie Coleman L Carnitine Liquid
Serving Size : 1 Spoon
Serving Per Container : 31


Ronnie Coleman Signature Series L-Carnitine XS 3000 Liquid, Amino Acids Metabolism and Lean Muscle Strength Support, Stimulant Free, Sugar Free, Zero Carbs 16 Oz


L-CARNITINE LIQUID: Your body can use l-carnitine to help break down fat stores and help use them for energy. The liquid l-carnitine helps for faster delivery into the blood stream compared to l-carnitine capsules or l-carnitine powder.

STIM FREE: These fat store burning properties work without the use of stimulants so it can be combined with any other supplements you may be using as part of your daily supplement regimen.

L-CARNITINE XS 3000: Contains 3,000 mg of pure l carnitine 3000 per serving with a total of 31 servings per bottle to last you the entire month.

DELICIOUS FLAVORS: L-Carnitine XS 3000 comes in crisp and refreshing flavors such as Orange Smash, Mixed Berry, Blue Raspberry, and Sour Apple. Each serving contains 0 sugar, 0 carbs, 0 artificial colors, and is soy and dairy free.