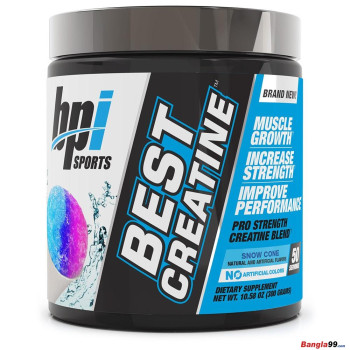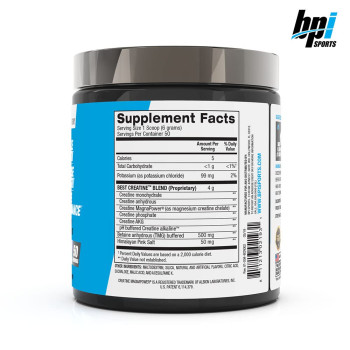 -14 % Out Of Stock


BPI Sports Best Creatine 50 servings Flavored
Stock:

Out Of Stock

Model:

bpi creatine

BPI Sports
Serving Size : 5g
Serving Per Container : 50
Six Advanced Forms of Creatine – BEST CREATINE Combines Six Advanced Forms of Creatine Into One Powerful Blend That Promotes Better Muscle Growth, Improved Strength and Power, Faster Recovery and More, So You Can Excel in The Gym, on The Field or on The Court.

Lean Muscle Gains – Creatine is a Nutrient That Occurs Naturally in The Body and in Some Foods. It Functions as an Energy Source, Helping Improve Muscular Output and Reduce Fatigue During Rigorous Physical Exertion. Creatine AKG, One of The Six Forms of Creatine in BEST CREATINE, is Creatine Bonded to Alpha-Ketoglutarate, a Precursor of Glutamine. Glutamine is an Amino Acid Crucial for Muscle Growth and Recovery.

Boost Performance, Strength and Endurance – BEST CREATINE Also Contains Betaine, a Beet Extract That Boosts Raw Power and Strength.

No Loading/No Bloating – BEST CREATINE Was Specifically Formulated to Prevent Water Bloat and The Need For a Loading Phase.

During the summer months products may arrive warm but Amazon stores and ships products in accordance with manufacturers' recommendations, when provided.