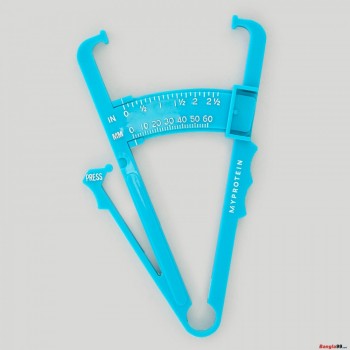 Pre order
MyProtein Fat Caliper
Stock:

Pre order

Model:

b105034

MyProtein
The Myprotein Skinfold Caliper is a precision instrument designed for use in the performance of skinfold thickness measurements from which estimates of body fat can be derived. Myprotein Skinfold Calipers also include measurement chart for males and females, ages 18-65 which can be used as a guideline for calculating body fat.
Key features
Skinfold Caliper body fat chart included
Consistent pressure marker measuring system that allows you to record fat measurements accurately
Measurement Range: Approx. 0-2.76inch/0-7cm
Myprotein branded
Note. Please allow a little size error due to manual measurement.
Please note that the labelling on this product is provided in English as a minimum. French, Italian, German, Spanish, Danish, Swedish and Finnish may also be present on a product by 
Key Benefits
Easy and accurate body fat measurements in minutes
Ideal for personal trainers and Fitness instructors
Very light easy to transport