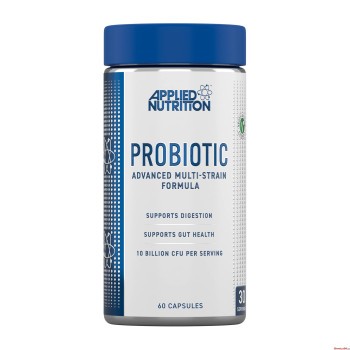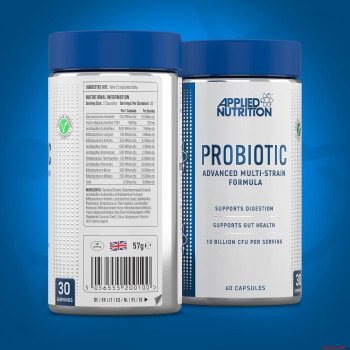 New -13 %


Probiotics By Applied Nutrition 60 Cap
Stock:

In Stock

Model:

Probiotics By Applied Nutrition 60 Cap

Applied Nutrition
Serving Size : 1 Cap
Serving Per Container : 30
Applied Nutrition Probiotics - Probiotic Complex for Gut Health, Supports Digestion, 10 Billion CFU per Serving, Vegan Supplement (60 Capsules - 30 Servings)


BOOST IMMUNE HEALTH: These probiotics boost your immune health and promote positive gut health so that you can stay at your best. The probiotic also supports gastrointestinal health.

PROBIOTICS FOR DIGESTION: These probiotics for gut health are a great way to help you by supporting digestion. The probiotic complex has friendly live bacteria which support healthy digestion and an overall better feeling for you.

VEGAN FORMULA: Our special formula for our probiotic is made to be as inclusive as possible. We have ensured that it is 100% vegan so you can enjoy all the benefits of gut health from a safely vegan product.

EASY TO CONSUME: Our bio cultures complex includes 10 billion Colony Forming Units per serving, meaning that you can get all you need from each individual serving. We have created our probiotic in this way to ensure ease and efficiency for you.

WEIGHT MANAGEMENT: Our probiotics are designed to help you with healthy weight management. If you are struggling with your weight, these probiotics can help you get any fluctuation under control so that you can feel more in control of your body.